NEIBA General Meeting (1/19/18)

NEIBA General Meeting at World Baseball Coaches Convention
Jan. 19, 2018 - Mohegan Sun - 12 noon.
We will go over 2018 events and discuss new initiates for NEIBA. A gift from Under Armour, lineup cards, and free lunch will be provided. Remember you do not have to attend the clinic to participate in our meeting. If a NEIBA member school's Head Coach is attending the 2018 Mohegan Sun World Baseball Coaches' Convention (January 18-20) and paying the full pre-registration price of $165.00, his assistants can take advantage of a special rate of $99.00 (a $66 SAVINGS) to attend the clinic by using the promo code "NEIBA" when registering online at www.BaseballCoachesClinic.com. This special rate offer is only for NEIBA-member organization assistant coaches whose head coaches are attending the clinic.



Growing the Game Coaches Clinic - Feb. 6, 2018

Southern New Hampshire University Baseball is hosting a coaches clinic on Tuesday, Feb. 6, 2018 from 6-9 p.m. in their athletic complex on their campus in Hookset, N.H. The clinic is part of NEIBA's Growing the Game initiative to promote and teach the game.

Here is the schedule:
6:00 Chris Shank (New England College) Pitching with Intent/Off-Speed Pitch Development
6:35 Nick Centatiempo (Saint Anselm) Developing Competitive Practices
7:10 Scott Loiseau (Southern NH) Team Defense Concepts - Difference between Good and Great
7:45 Nick Barese (Merrimack College) The Mental Side of Pitching
8:20 Mike Chambers (Franklin Pierce) The Mental Side of Hitting

Here is the downloadable Clinic Brochure. For more information, contact Scott Loiseau at sloiseau@snhu.edu or (603) 703-3083.

NEIBA Update (12/18/17)

1. NEIBA Social at ABCA Convention – Jan. 5, 2018 - Indianapolis - 9:00 p.m.

2. NEIBA General Meeting at World Baseball Coaches Convention
Jan. 19, 2018 - Mohegan Sun - 12 noon.

3. 2018 NEIBA All Star Game - June 1, 2018 - McCoy Stadium (Pawtucket, R.I.)

4. NEIBA Scout Day - June 14, 2018 - Bentley University
Hosted by Matt Hyde. Invite pro-showcase for NE Best players. More information to follow on how to nominate a player. Should be great exposure for players.

5. Franklin Batting Glove Sweepstakes Winners - Congrats to the five winning schools: Post Nichols, Salve Regina, Keene St., Southern Conn. St.

6. NEIBA "Growing The Game" Clinics – Part of our mission as an organization is to promote and teach the game of baseball. We are looking for coaches who would like to host youth coaches clinics (Little League, AAU, HS) at their school. These would be free clinics to coaches to promote teaching the game of baseball, and passing on our knowledge to the lower levels at no cost. Please email brendan.eygabroat@umb.edu you have interest in hosting a clinic.

7. Snap! added as new sponsor - Snap! is a social donation platform (snap-raise.com) developed through years of fundraising experience as a fundraising solution for groups small and large.

8. New Award Nomination Online Form - There is a new process for nominatons for the NEIBA Hall of Fame, Baylock Award, Butterfield Award, and Burr Award. Simply go to the online form and submit your nominations with supporting evidence. The link is below, as well as on the Hall of Fame and Awards pages.

Click here to make Award Nominations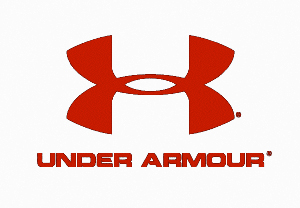 Thanks to our Sponsors
The NEIBA is pleased to announce that Snap! has joined Franklin Sports, Under Armour, and OnDeck Sports as major sponsors of NEIBA.The NEIBA urges it's membership to patronize our sponsors. Their support allows the NEIBA to promote college baseball throughout New England.